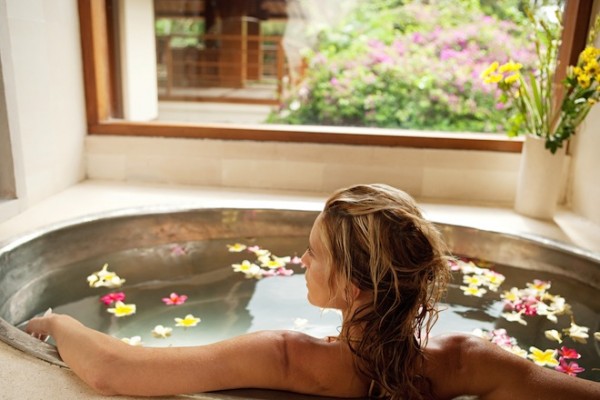 ELIMINATE BUILT UP OF TOXINS AND HEAVY METALS IN THE BODY THAT CAUSE HEADACHES, AND OTHER VARIOUS ALIMENTS WITH A DETOX EPSOM SALT BATH AND ESSENTIAL OILS.
Ingredients:
10 drops of Essential oil
Some essential oils to use:
Lavender – Calming and relaxing
Grapefruit – Uplifting
Peppermint – Fatigue
Cedarwood – Depression
Chamomile & Rosemary – Headache
Directions:
Add ingredients while drawing your hot bath.

Relax and soak for 15-20 minutes so your body can sweat, detox and absorb all of the nutrients.

Rinse off with a cool shower.

Make sure you drink plenty of water before, during and after your bath to aid in the detoxification process.